The institutional headquarters of Spada Partners is located in the historical center of Milan, at Corso Italia 22, in a building designed at the beginning of the 1960's by Luigi Caccia Dominioni, namely one of the most prominent interpreters of the spirit of Lombardy and specifically of Milan.
The current offices were designed in 2016 by the architects of Locatelli Partners, in full respect of the original context.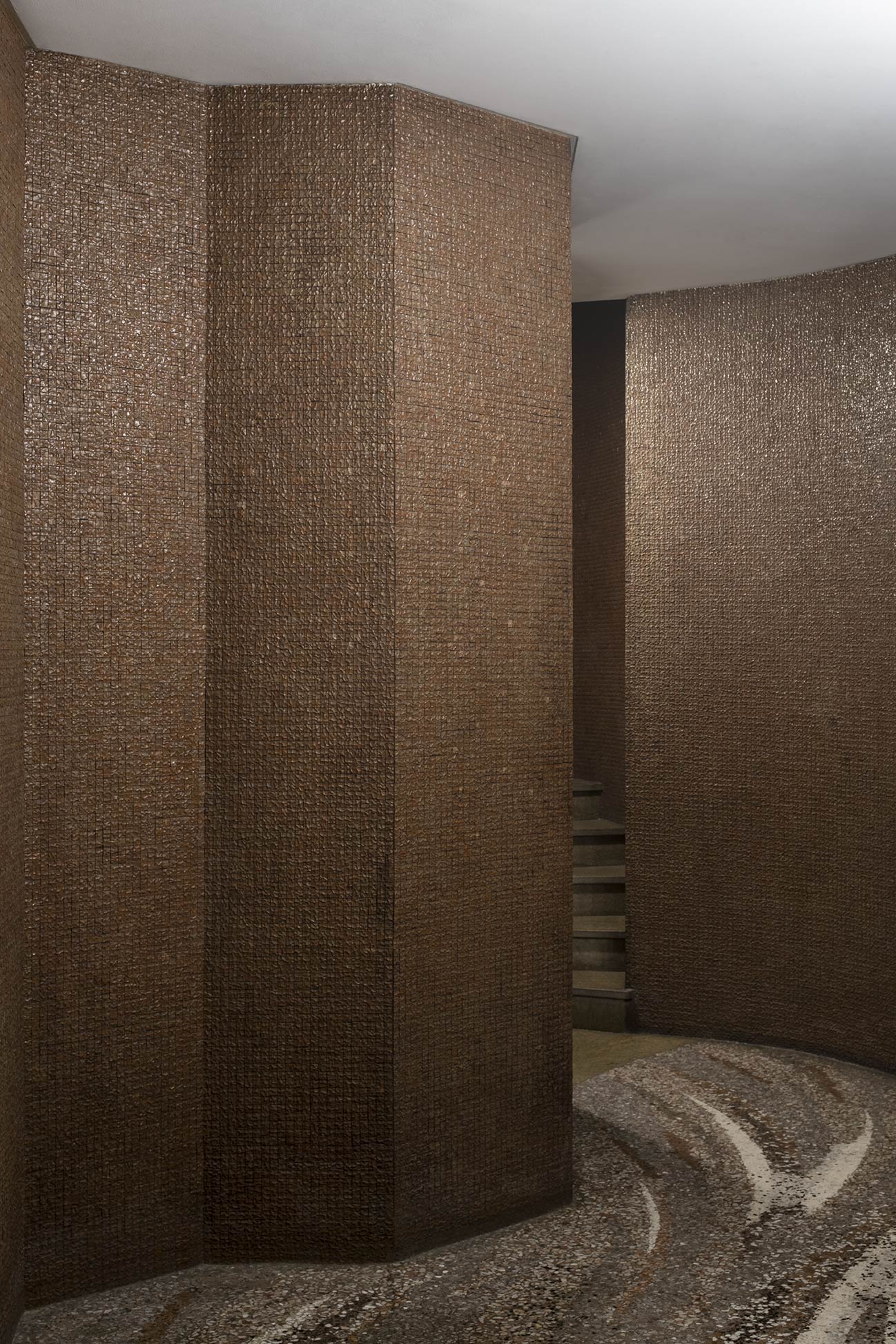 The building is characterized by its glass tile coating, Terrazzo patterns and mosaics made of tiles in different shades of sienna.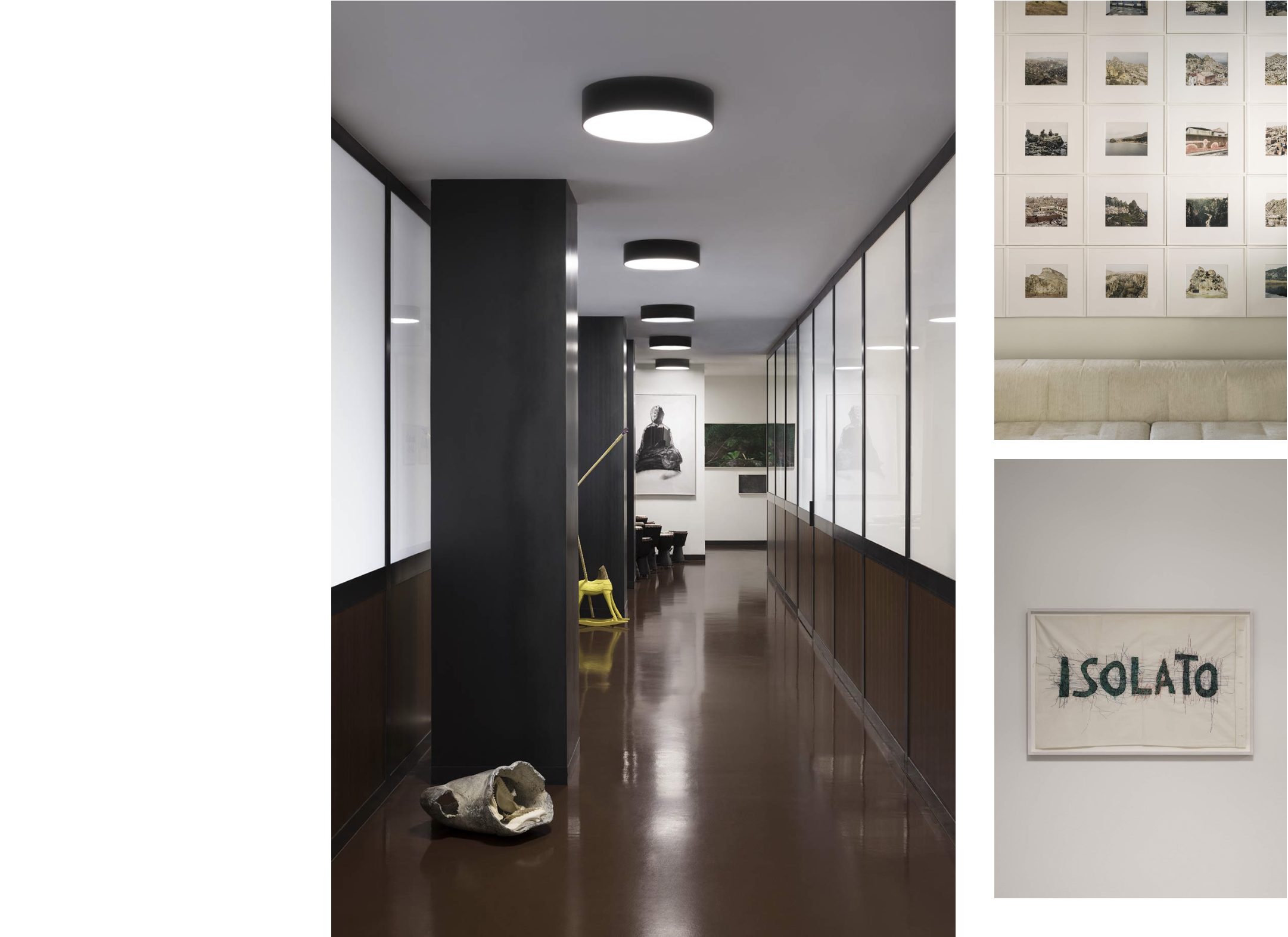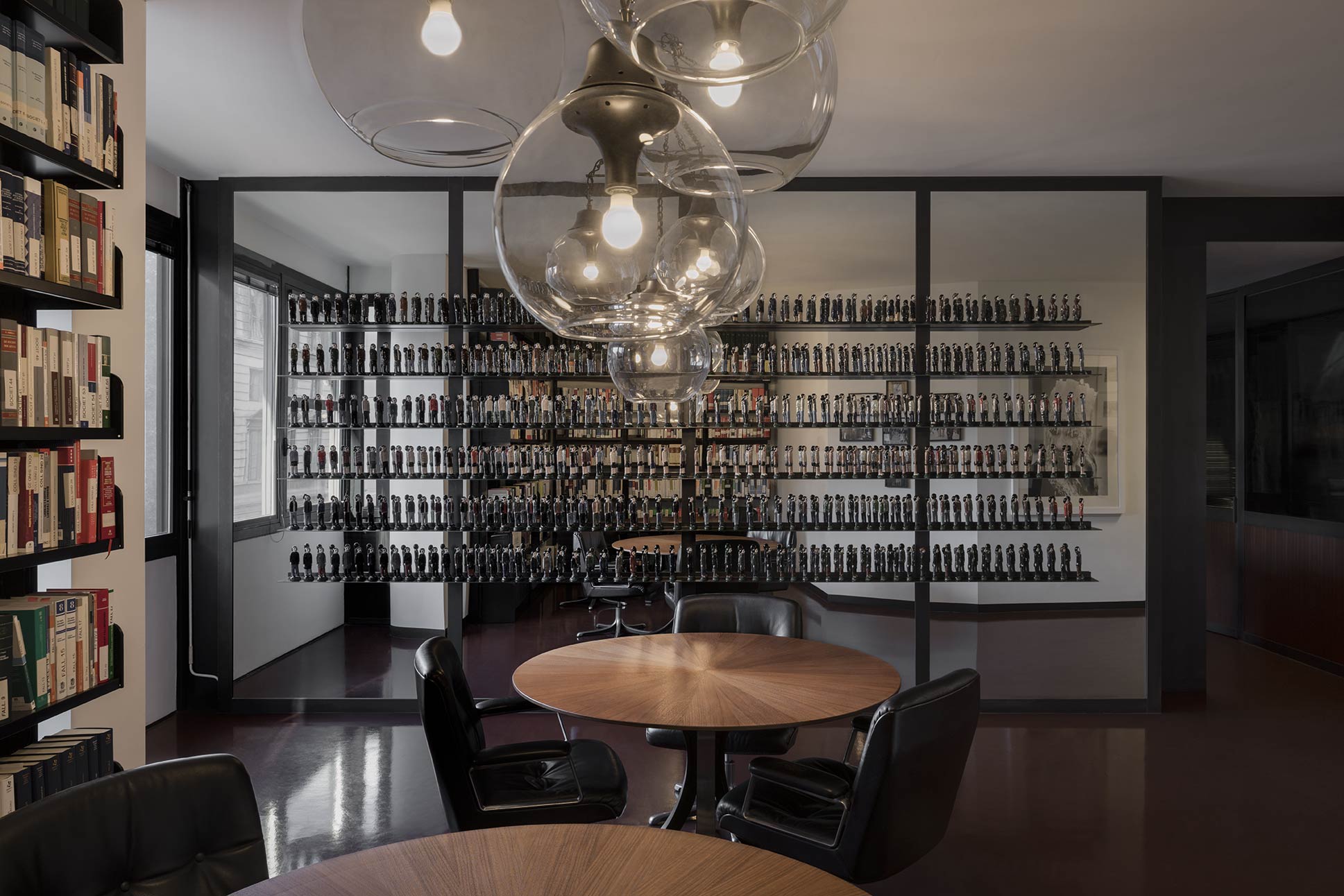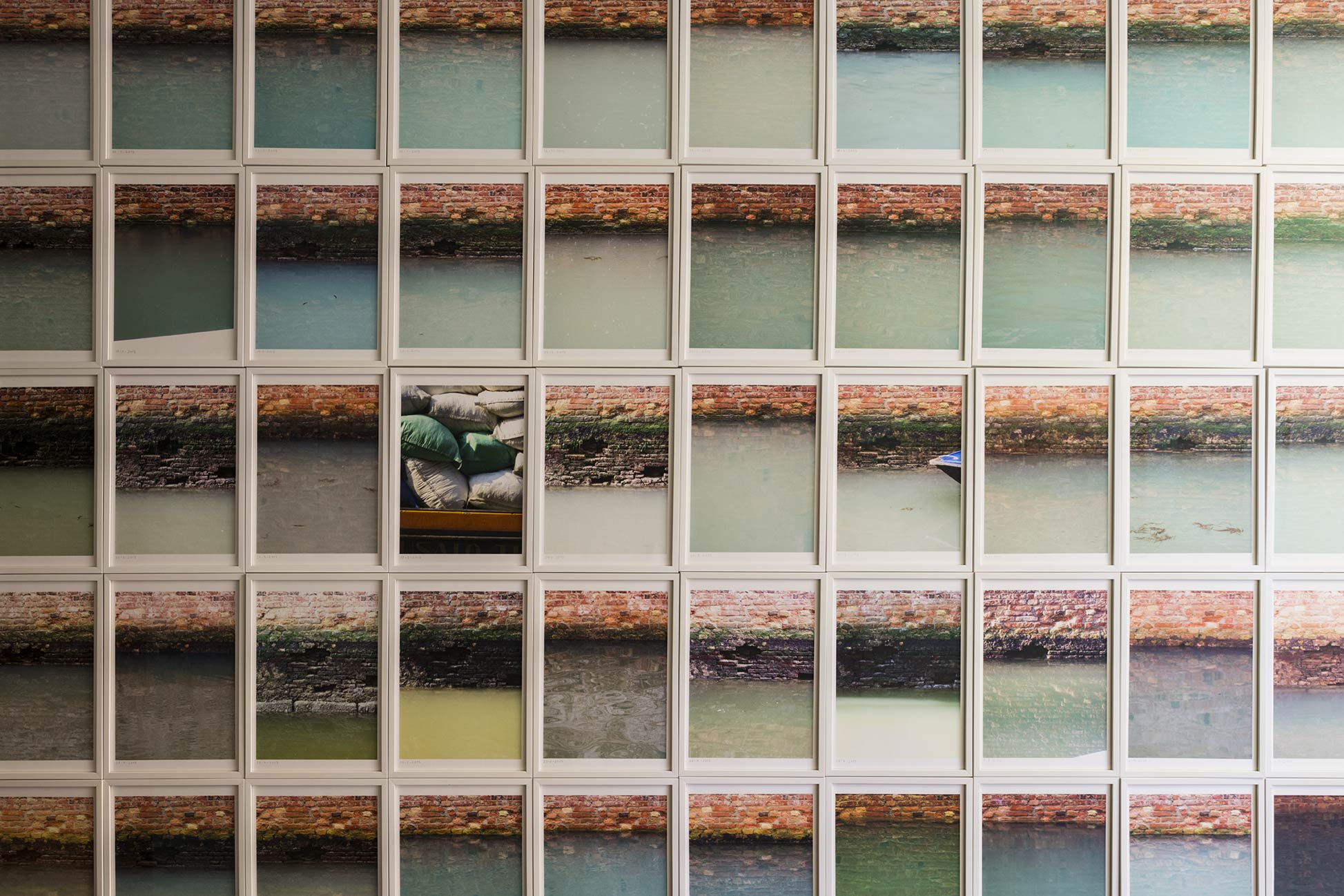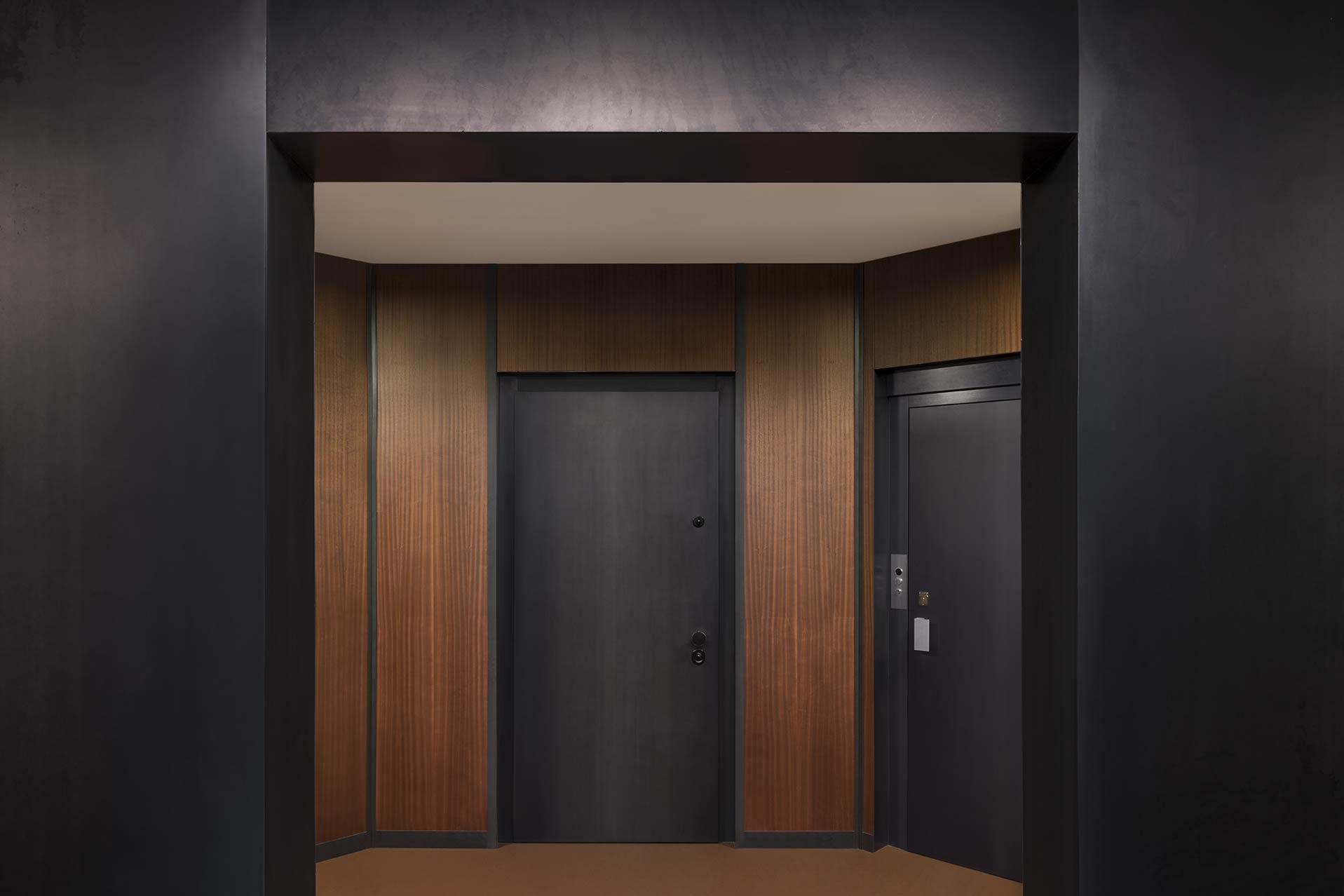 The offices are arranged around a central courtyard. The materials include brown linoleum for the flooring, mahogany wood for the doors and wall paneling, black iron, and glass.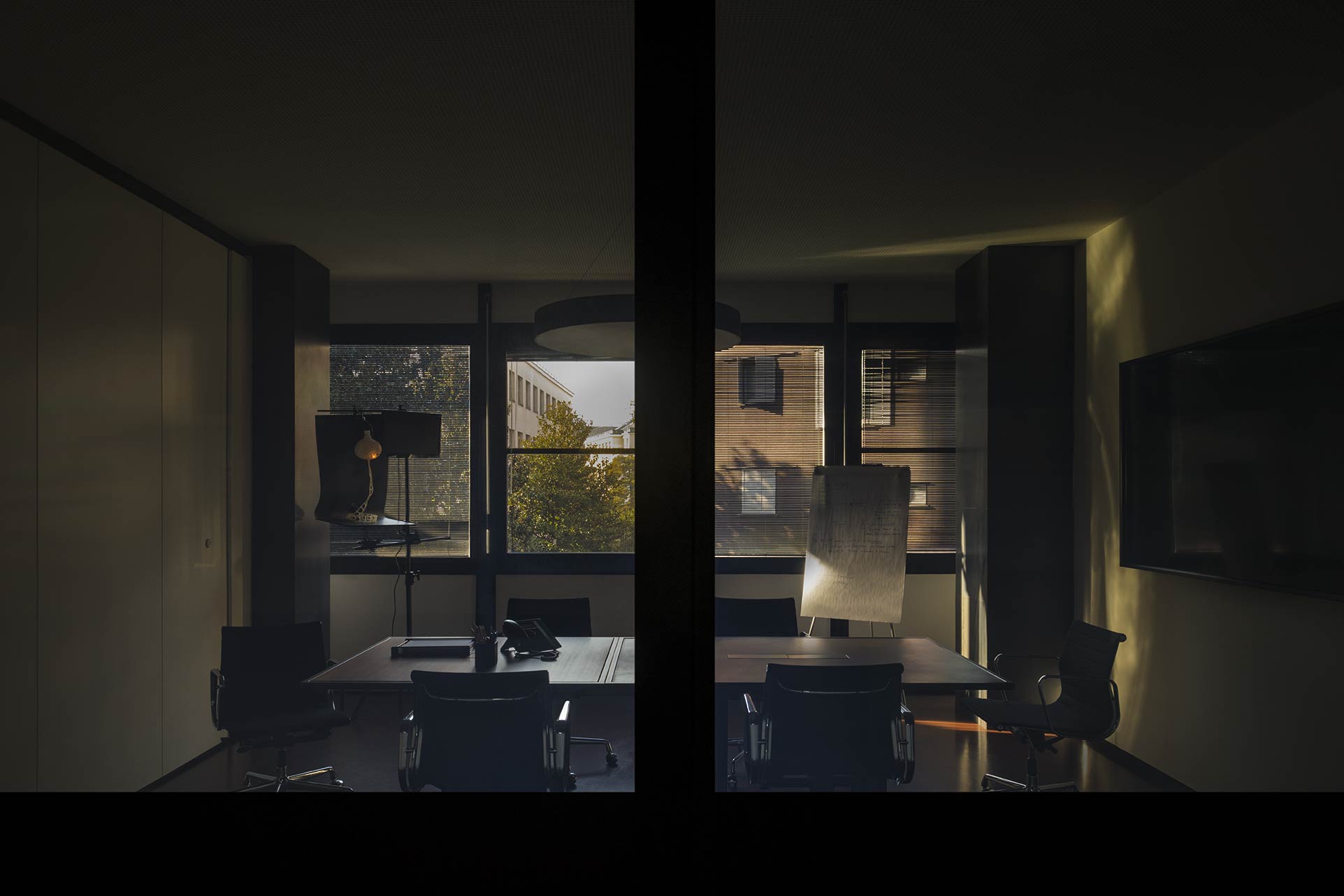 Most of the furniture
decorating the interiors is tailor-made.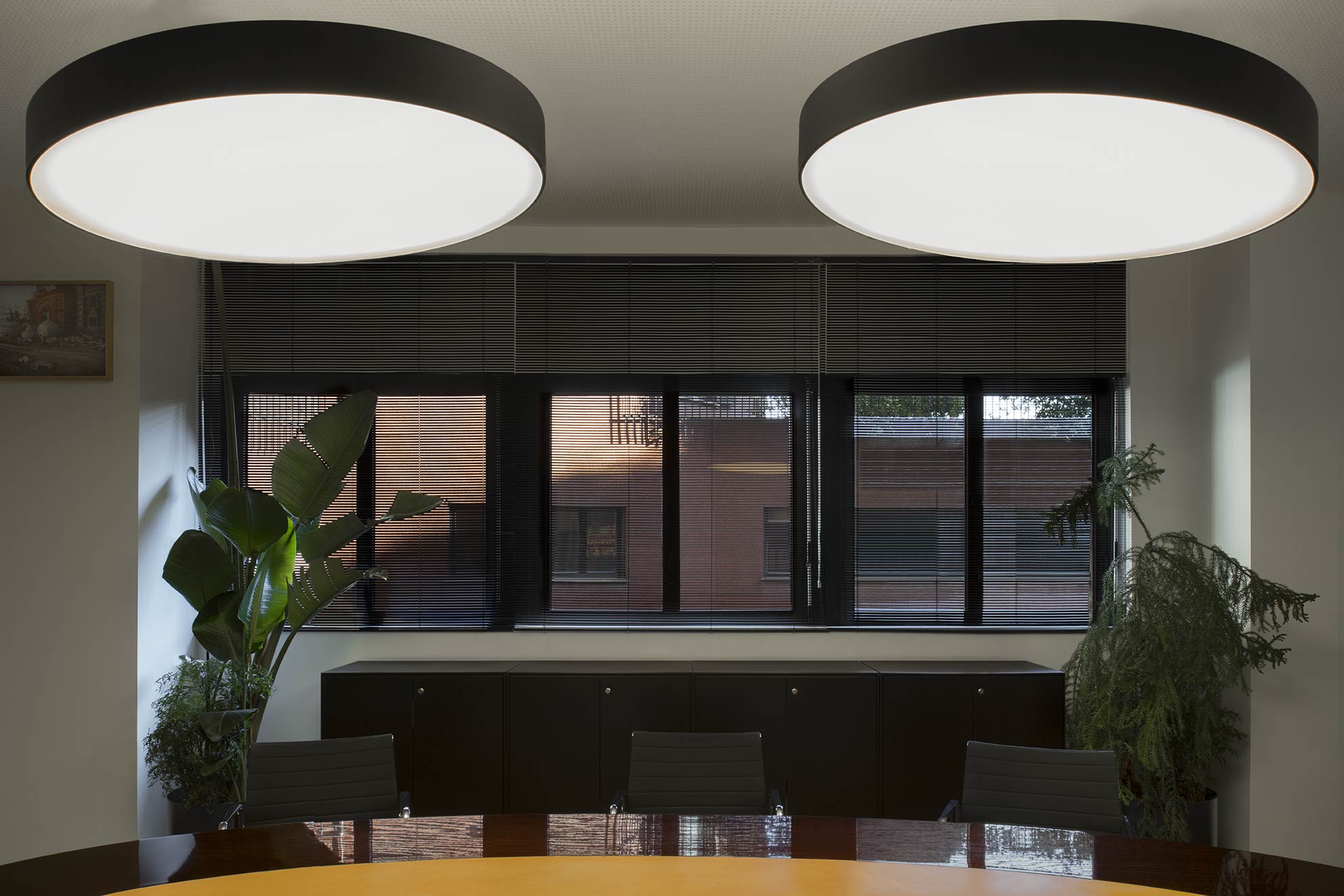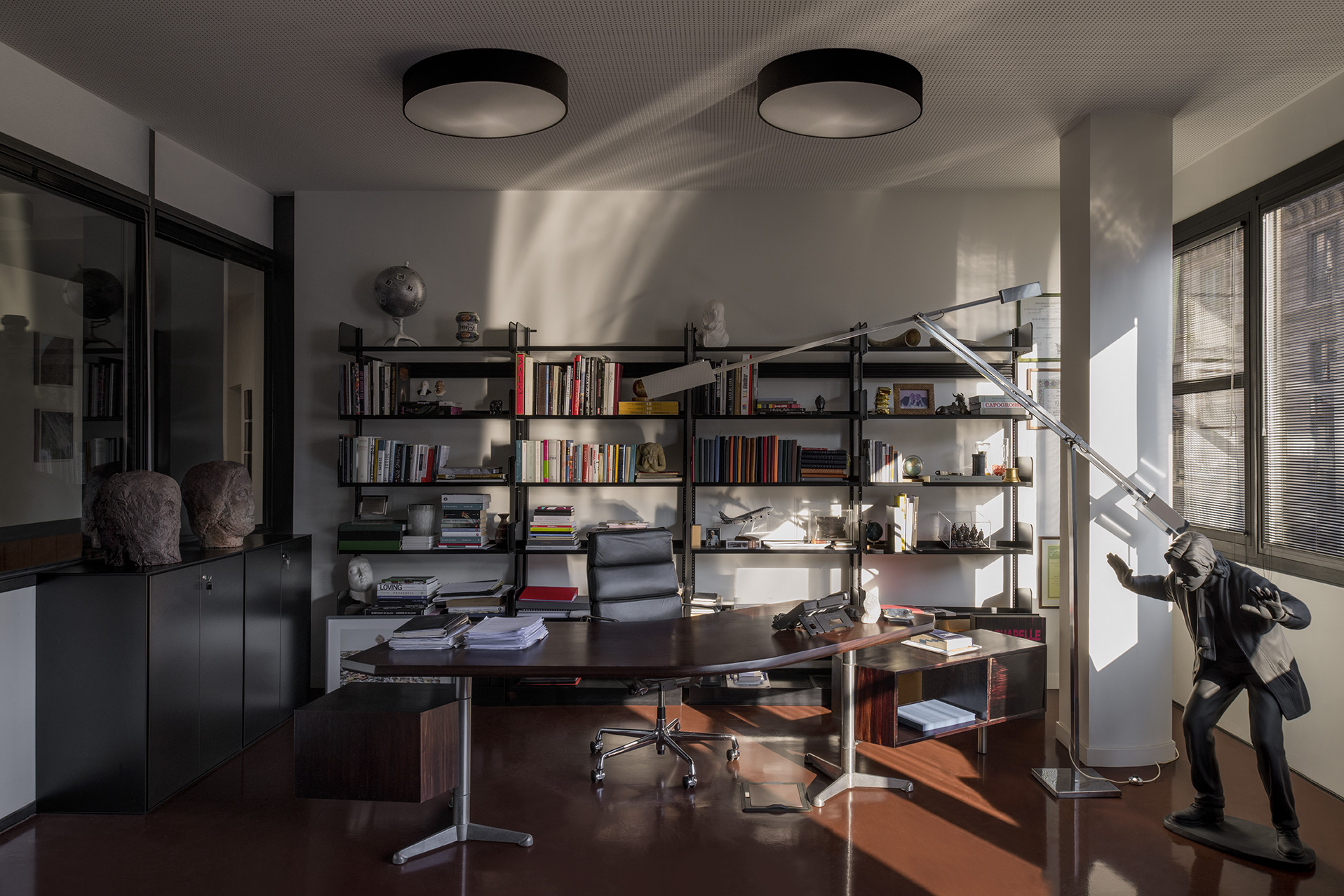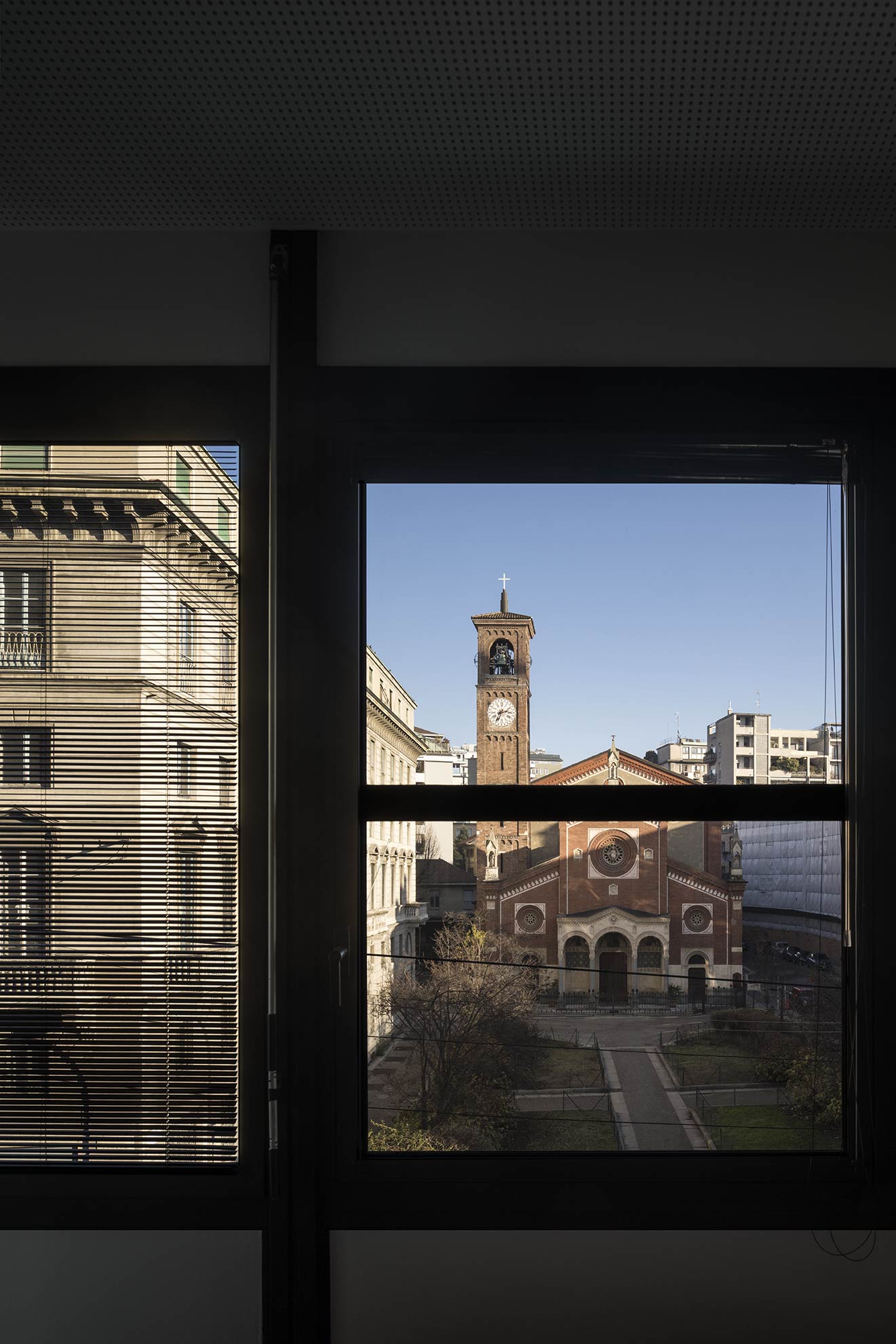 The spaces occupied by the firm overlook the Basilica of St. Eufemia situated in Corso Italia.